MUrgency Inc, (www.MUrgency.com), a US C Corporation, was incubated in 2014 out of Stanford ChangeLabs and Harvard Asia Center with the vision to create "One Global Emergency Response Network", an on demand network of emergency responders available through mobile apps and telephone calls. While we succeeded in creating a functional on demand emergency responder network of 15000+ emergency responders in India across 100+ cities / towns comprising of ambulances, doctors, nurses, paramedics, pharmacists etc. and 500+ emergency responders in UAE and achieved success both in technology platform and operational process in making the system work through mobile apps and call centers, we failed in making unit economics positive while providing each emergency medical response service. In effect, we were losing money on every emergency medical response we did. We soon recognized that we are running out of funds. And we had to take the tough decision to shut the entire emergency responder network down. While we were preparing to shut down the emergency responder network, CONNECT AND HEAL (www.connectandheal.com), a Singaporean Company with operations in India and South East Asia reached out to us, discussed potential synergies and took over the technology, platform, network, operations and team of MUrgency – One Global Emergency Response Network in India for mutually agreed value.
Since then, MUrgency Inc. has transformed itself into a holding company for multiple businesses playing the role of the idea generator, incubator, accelerator, growth hacker, organization builder and corporate office for various businesses in Business Incubation / Acceleration, Emergency Medical Response and Ambulance Services, Airport Assistance Services, Quaternary Medical Care, Reproductive & Fertility Medicine, E Commerce and Fin Tech.
The founding team of MUrgency Inc. previously founded ZIQITZA HEATHCARE LIMITED, (www.Zhl.org.in), the largest ambulance service company in the developing world, co-founded LIFESUPPORTERS INSTITUTE OF HEALTH SCIENCES, (www.LifeSupporters.in), Asia's leading pre-hospital medical care training institution and leads MATHER PROJECTS PRIVATE LIMITED, (www.MatherProjects.com), one of the leading real estate companies in the South Indian State Kerala.
Before turning entrepreneurs, the founding team members of MUrgency Inc. professionally worked with Raytheon Technologies, Harvard University, Stanford University, US Chamber of Commerce, UN International Law Commission, European Commission, Westex, Dubai Future Foundation, Dolce Vita Intimates, DDB, TBWA, Dentsu, Ogilvy & Mather, IBM, Emirates, Landmark Group, Tata, Reliance, Aditya Birla Group, Essel / Zee TV Group, Marico, State Bank of India, Doha Bank, Diamond Trust Bank, Credit Lyonnais and KSFE.
The founding team members of MUrgency Inc. are alumni of Harvard University, Stanford University, London School of Economics & Political Science, University of Pittsburgh, University of Bridgeport, Rochester Institute of Technology, University of Delhi, University of Mumbai, Anna University, Mahatma Gandhi University, University of Calicut, Cochin University of Science & Technology, Indian Institute of Management (Ahmedabad), Indian Institute of Bankers, Institute of Credit Management (UK), Computer Society of India, NMIMS (Mumbai) and University of Kerala.
The investors in MUrgency Inc. include leading founders / promoters of world leading tech companies, world's top three emergency medical service companies, sterling quality financial and technology professionals, leading tech / startup / business incubators & accelerators and family offices.
In MUrgency Inc, the team has founded ZtartUp.com, (www.ZtartUp.com), the first multi sector tech business incubator / accelerator in the private sector in the United Arab Emirates, Zivanza Quaternary Care, (www.Zivanza.org), the largest quaternary care referral network in Asia, MMCIVF, (www.MMCIVF.com), the leading reproductive medicine and fertility clinic in the Middle East, the leading online travel agency in the United Arab Emirates and AirportAssist.com, (www.AirportAssist.com), the largest airport assistance service network in the world.
MUrgency Inc. has co-launched Chat Me Up With Tauhee (www.Anchor.fm/Tauheeda-Azad), a podcast talk show series in UAE with Ms. Tauheeda Azad, a young South Asian ex Banker and hospitality entrepreneur, who absolutely and uninhibitedly love to speak and connect.
MUrgency Inc. is one of the first investors in CreditEnable (www.CreditEnable.com/), the world's leading managed digital marketplaces for SME Finance. CreditEnable is a global credit insights and technology solutions company who applies proprietary data analytics, deep learning and AI in building solutions to the world's biggest financial challenges
MUrgency Inc. is also one of the first investors in ThrillArk.com (www.ThrillArk.com/), the leading activity, experience, trip and tour selling website in the MENA Region.
MUrgency Inc. also co-founded FirstResponse.ae (www.FirstResponse.ae), UAE's leading home health care service. The founder of FirstResponse bought out MUrgency Inc. in 2019 after the service had established itself as the leading service in UAE.
MUrgency Global Services Private Limited, India, as part of our CSR (Corporate Social Responsibility) supports LAMP (www.Lawyers Against Malicious Prosecution.org), an unregistered network of lawyers across India founded from the important need to bring about a fundamental change in the critical issues in the criminal investigation, prosecution and trials in India arising from prejudiced investigations, malicious prosecution and unfair trials and thereby supporting to protect the integrity of the investigative and judicial process which a common person is subjected to in India when the wheels of criminal law is set in motion against him / her.
Member In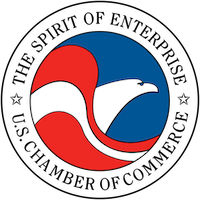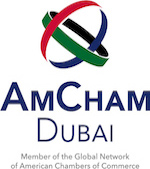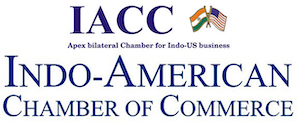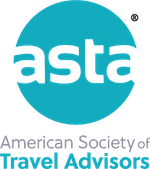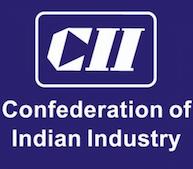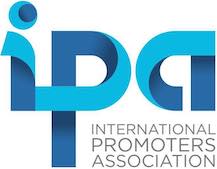 Partnership With (
through

Ztartup.com)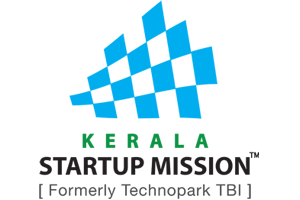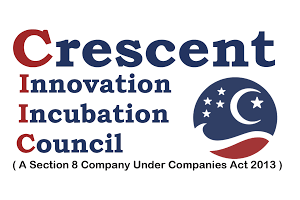 Office:
MUrgency Inc.
3500 South Dupont Highway
IncServe Suite AK 101
Dover DE 19901
United States of America
Office:
MUrgency International FZE
ZtartUp.com Wafi Residence Offices LHEU
Umm Hurair II
Dubai PO Box 128720
United Arab Emirates
Office:
MUrgency Global Services Private Limited
Lex Consilatio 113 First Floor
Commerce House
Nagin Das Master Road Khala Ghoda
Mumbai 400 023
India
Email:
hello@ MUrgency.com
Phone:
USA Office: +1 650 308 9964
UAE Office: +971 52 790 5292
India Office: +91 90720 55511